4 Days Kenya Safari: Amboseli National Park and Masai Mara National Reserve
4 Days Kenya Safari: Amboseli National Park and Masai Mara National Reserve
4 Days Amboseli and Masai Mara Nairobi Safari from Nairobi
Short Safari from Nairobi | Masai Mara and Amboseli Kenya Safari |4 Days Nairobi Safari - Amboseli National Park and Masai Mara National Reserve
Mt. Kilimanjaro the highest mountain of Africa dominates Amboseli, and Masai Mara, part of the Serengeti ecosystem has the highest concentration of game in Africa. All this is Masai land where Masai and their cattle live in harmony with wildlife.
Nairobi Safari to Masai Mara and Amboseli at a glance
Safari departures: This Masai Mara and Amboseli Road Safari departs and terminates in Nairobi, Kenya
Safari Description and Duration: 4 Days, 3 nights in Masai Mara and Amboseli
Safari transport mode: Transport is in a customized 8 seater safari minibus with pop up roof. Option of a 4x4 safari land cruiser/jeep at supplementary cost.
Accommodation options for the 4 days Masai Mara and Amboseli Road Safari: Luxury lodges, luxury tented camps, Economy lodges, economy camps.
Itinerary for the 4 days Masai Mara and Amboseli Safari from Nairobi by Road:
Day 01: Nairobi - Amboseli
Depart Nairobi hotel early morning by scheduled road to the Amboseli National Park. On arrival with game drive en-route to the Lodge for check-in followed by lunch at the lodge. Set in the heart of Amboseli National Park, the lodge is almost camouflaged in the surrounding bushes as it is built to resemble a homestead. After lunch game drive until sunset in the expansive Amboseli plains which are home to herds of elephants that feed on the large acacia trees. Have a Barbecue Dinner set under a canopy of trees on the banks of Enkong Narok swamp with a spectacular view of game. Overnight at the Lodge.
Day 02:  Amboseli - Nairobi - Masai Mara
After early breakfast, proceed to Masai Mara Game Reserve. With lunch en-route you are transferred to the lodge for check-in. Mara Serena Lodge built like a Masai village has a spectacular view of the wildlife around it, especially the famous annual wildebeest migration. After lunch go on a game drive in the rolling grassy hills until sunset in search of African wildlife. You will encounter elephants, lion, cheetah, buffalo, giraffe, African birds, hippo, crocodile, vultures, African birds of prey, wildebeest, Hyena. Dinner and overnight at the Lodge.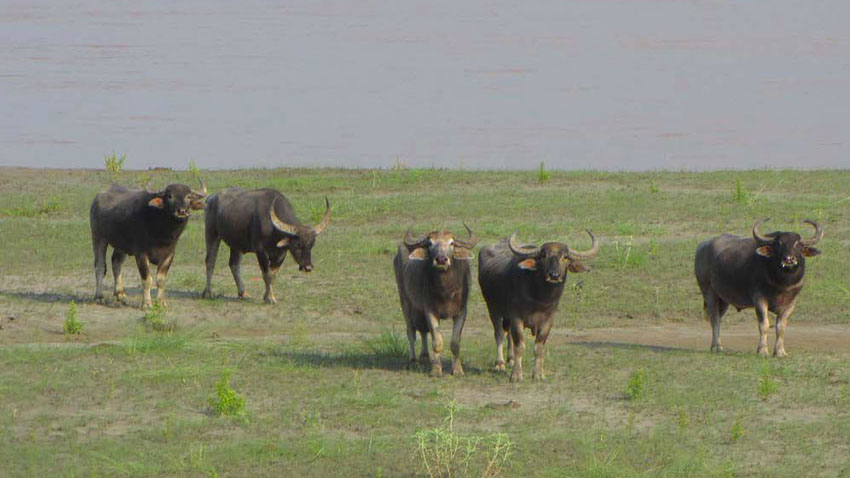 Day 03: Masai Mara
Early morning continue with the game drive with Champagne breakfast at the hippo pool at Mara river. The more adventures ones may want to go on a balloon safari. After lunch at the lodge continue with your game drive until sunset. Dinner and overnight at the Lodge.
Day 04: Masai Mara - Nairobi
Early morning game drive before breakfast and after breakfast drive back to Nairobi. Arriving late in the afternoon around 16.00pm.