5 Days – Aberdare - Lake Nakuru - Masai Mara Safari
5 Days – Aberdare - Lake Nakuru - Masai Mara Safari
Tour Summary/ Features: This safari takes you through three very different game viewing experiences: Aberdare, Lake Nakuru and Masai Mara. In the Aberdare you find icy rivers, spectacular waterfalls and rain forests. Here elephants, buffaloes and other animals visit you at the floodlit waterholes of The Ark and Tree Tops lodges. Lake Nakuru's claim to fame is anchored on its flamingo's and the over 400 species of birds found here. This soda lake on the floor of the Rift Valley is host to millions of flamingos and an important refuge for endangered species- particularly Rothschild Giraffe as well as black and white rhino.
Day 01. Nairobi - Aberdare national park. After breakfast drive northwards with views of tea and coffee plantations around the Aberdare ranges and Mount Kenya to Outspan hotel for lunch.  After lunch you are transferred to the Treetops lodge OR THE ARK. Spend the night watching animals as they gather at the floodlit water hole. You will find this as a great way to introduce you to your safari in Kenya.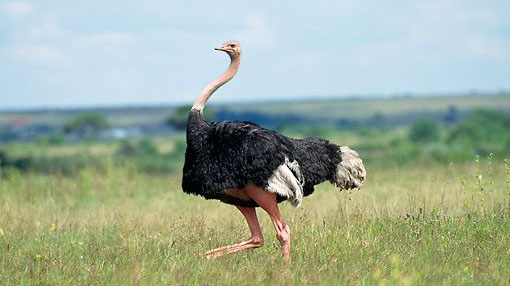 Accommodation : Treetops Lodge or The Ark
Celebrity hotel located on the dense forest where the 50 rooms are either single or twin with shared bathroom facilities. However, private or ensuite bathrooms are available on request. All rooms overlook the two waterholes and the peaks of Mount Kenya. Guests under 7 years are not permitted. Night observation of animals at the lounge offers exiting animal viewing with easy photography and comfort.Night visitors expected are Rhinos, Elephants, lions, bushbuck, warthog and night birds.
Day 02: Aberdare - Lake Nakuru: After breakfast drive around the northern part of the Aberdare ranges to descend into the Great Rift Valley, with a brief stop over at the Thompson Falls in Nyahururu. Proceed to Lake Nakuru for a truly remarkable game drive that includes Flamingos as well as the rare white rhino in this world famous ornithological paradise with over 450 species of bird life. This Lake is famous for its million plus flamingos. A shimmering hot-pink glow emanates across the Lake, created by millions of flamingos which migrate along the Great Rift Valley Lakes. Pelicans, cormorants and Marabou storks also feed on the abundant algae in the warm, shallow alkaline water. All meals and overnight at Chester hotel or Lake Nakuru lodge/ Sarova Lion Hill Lodge/ Ziwa Lodge or similar. 
Day 03: Lake Nakuru - Masai Mara: Depart after early break, climbing out of the Rift valley, to enter the Masai Mara reserve, part of the Serengeti - Mara ecosystem. After lunch,  be ready to experience some of the best game viewing in Kenya's most exciting game reserve. 
The Mara offers wildlife in such variety and abundance that it is difficult to believe: over 450 species of animals have been recorded here. You will easily see lions, rhinos, hippos, crocodiles, giraffe, wildebeests, zebras, buffalo, warthogs, hyenas, jackals, wild dogs, buffalo, leopard, many kinds of antelopes and elephant. Dinner and overnight at the Camp or Lodge.
Day 04: Masai Mara: Morning and afternoon game drives to view lion, elephant, giraffe, buffalo, zebra, topi, hartebeest, cheetah, gazelle, warthog, and abundant bird life. Sunrise and sun downer are the greatest moments for game viewing in these mystic plains, a time when the soft red hues of the sun will give your photographs the clarity of the actual African savannah.  Accommodation at the camp or lodge.
Day 05: Masai Mara - Nairobi: Morning game viewing drives before breakfast. After breakfast drive back to Nairobi.
Safari Inclusive:
Complementary airport transfer on arrival in Nairobi
Transport while on safari - with pop up roof safari vehicle
All park entrance fees and government levies
Full board accommodation in camp or  lodges
3 Meals per day while on safari- vegetarian & non vegetarian
English speaking professional driver guides
Bottled drinking water 
Exclusive / Extras:
Expenses of personal a nature,
Sodas and alcoholic drinks
Laundry services
Gratuities/tips
Optional travel insurance
Entry visa, Health requirements (you are entering a Malaria area).
Also excluded is accommodation in Nairobi - can be arranged on request.